Keeping pace with topical issues
Topics that move you – explained in a way that sticks: Broaden your knowledge of socially relevant topics in a way that is based on science, yet still comprehensible, and find out more about some of the University of Bern's key areas of learning and research along the way.
Historical Theology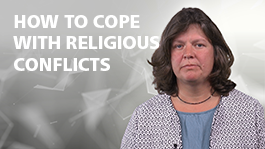 How to Cope with Religious Conflicts – Insights from History
Conflicts with religious dimensions have shaped humankind ever since. Considered by some as the primary cause of conflict, others see religion as inherently peaceful and simply instrumentalized to advance conflicts. In this video we reflect about what should be taken into account to cope with and understand religious conflicts.
Plant Sciences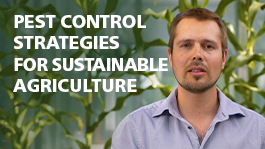 Pest Control Strategies for Sustainable Agriculture
Each year, insect pests consume enough crops to feed 600 million people. Taking the corn rootworm as an example, discover which strategies are in place to control pests, their advantages and disadvantages, and the role that basic research has to play in developing new, sustainable strategies.
Economy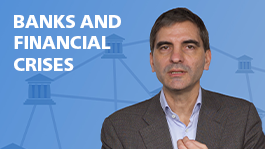 Banks and Financial Crises
The explosive economic force of the 2008 financial crisis was almost on par with that of the "Great Depression" of the 1930s. In this video, you will learn why history did not end up repeating itself, how the financial crisis came about, and how it all relates to the functioning of and risks affecting banks.