Banks and Financial Crises
The explosive economic force of the 2008 financial crisis was almost on par with that of the «Great Depression» of the 1930s. In this video, you will learn why history did not end up repeating itself, how the financial crisis came about, and how it all relates to the functioning of and risks affecting banks. You can use the chapter overview to jump straight to any of the relevant five chapters:
How banks work
Risks of banks
Interbank trading activities
Financial crisis 2008
Global response to the crisis
Expert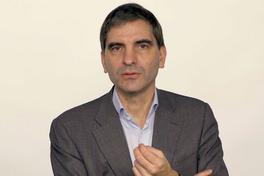 Prof. Dr. Aymo Brunetti
As a full professor of Economic Law and Regional Economics and former Head of the Economic Policy Directorate at the State Secretariat for Economic Affairs (SECO), Aymo Brunetti combines encyclopedic knowledge of economics with teaching skills – both of which he demonstrates in his highly acclaimed books on the financial crisis, for example. The interactive explanatory video gets to the heart of the core content of his work in this field.

Banks and Financial Crises of University of Bern (Author: Aymo Brunetti) is licensed under a Creative Commons Attribution 4.0 International License.